The Magic of Levitation: The Levitating Bulb Lamp with Wireless Charging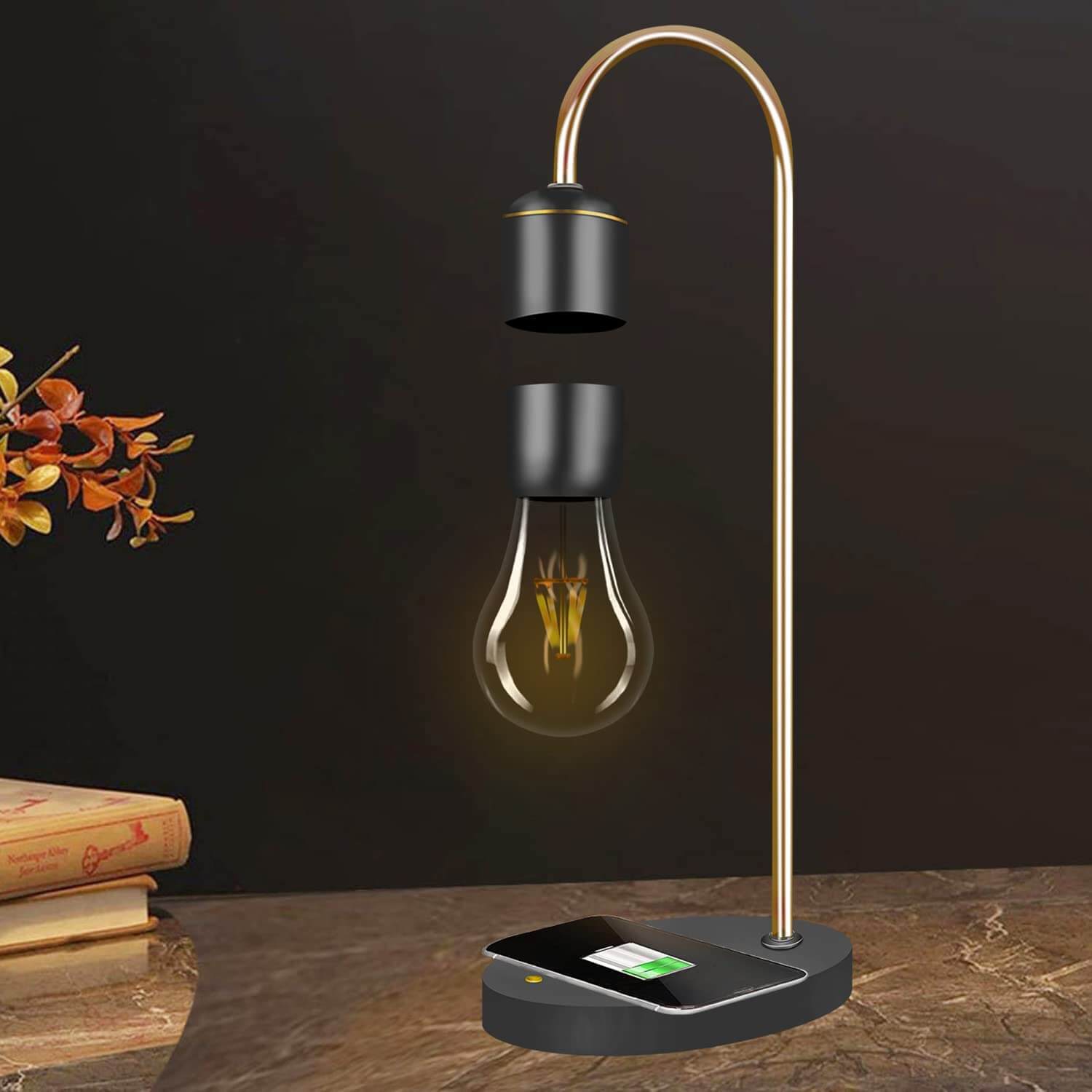 The Levitating Bulb Lamp is a one-of-a-kind piece of technology that will take your breath away. With its magnetic levitation technology, the bulb floats in the air with effortless grace, suspended in mid-air without any cables or wires holding it down. This creates an awe-inspiring display that will be the center of attention in any room. Not only is it visually stunning, but it's also eco-friendly and convenient – it requires no batteries or cords, making it a practical choice for your home or office.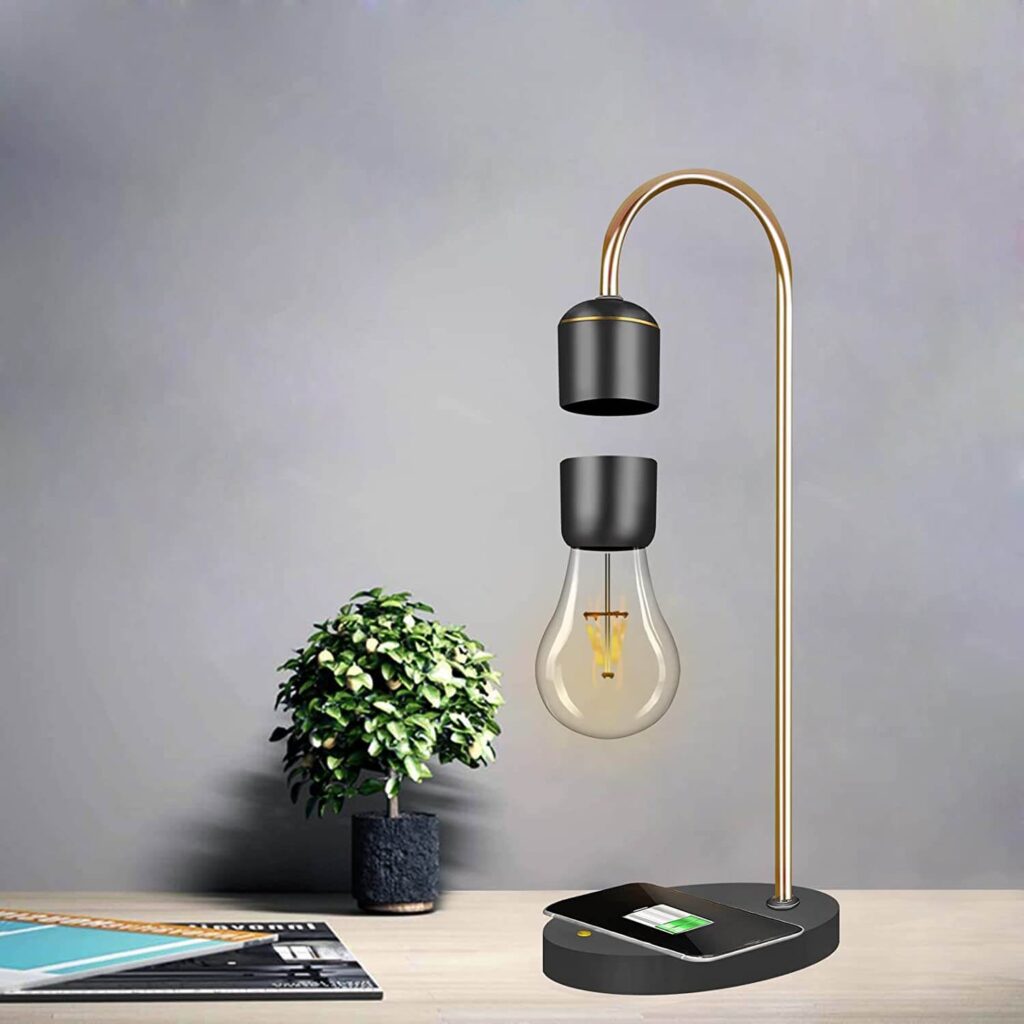 In addition to its mesmerizing levitation feature, the Levitating Bulb Lamp is also a wireless charger for your smart phone. The base of the lamp has a built-in wireless charging pad, allowing you to charge your phone without the need for cables. The bulb can even be turned on or off while charging your phone, providing you with a practical and functional tool.
Setting up this floating desk lamp is a breeze. It can be levitated with just one hand, making it an enjoyable and easy process. The lamp also has power-off protection, so if it's disturbed or loses power, the bulb will simply rise back to the base, providing peace of mind and protection.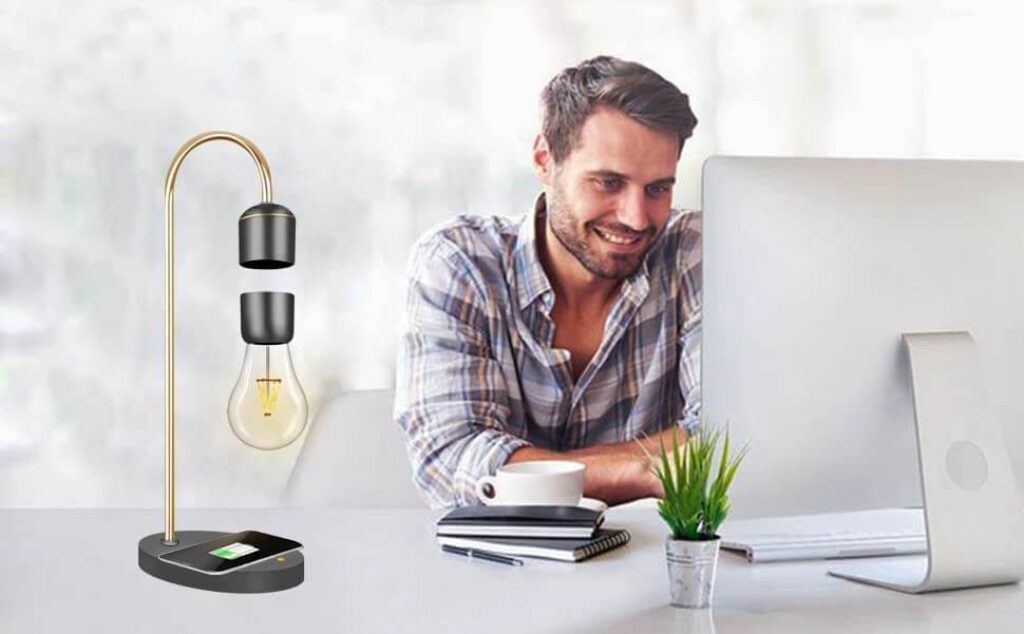 The Levitating Bulb Lamp is not just a functional tool, but also an attractive decoration. Its unique and eye-catching design is perfect for your home, office, party, or guesthouse, and it's sure to become a conversation starter. It also makes for a great gift for any occasion, whether it's for a special event like Christmas, a birthday, or a wedding, or just as a thoughtful gesture for someone you love.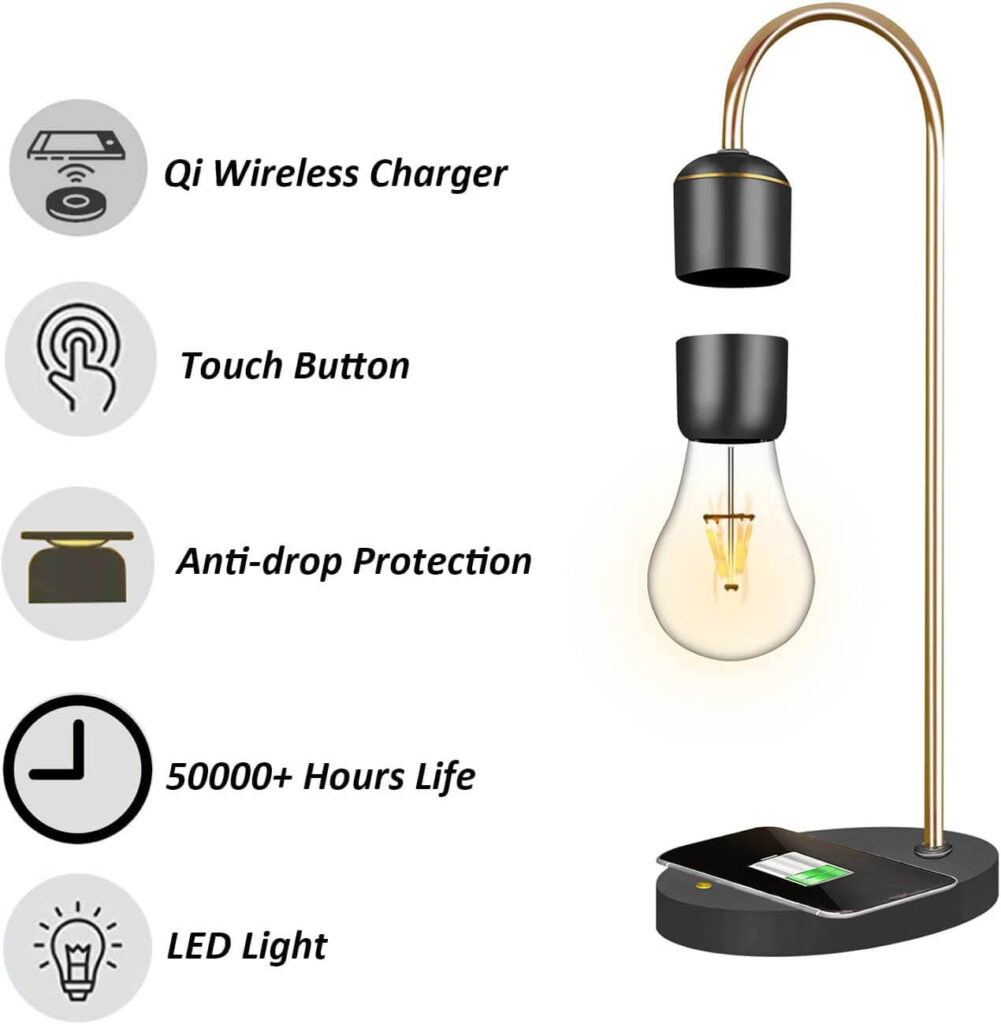 In conclusion, the Levitating Bulb Lamp is a must-have for anyone who values innovative technology, practicality, and style. Its combination of magnetic levitation, wireless charging, and power-off protection, make it a practical and functional tool, while its attractive design makes it a beautiful decoration. So, whether you're looking for a conversation starter for your home or office, or a unique and thoughtful gift, the Levitating Bulb Lamp is sure to exceed your expectations.
POSITIVES
Qi Wireless Charger

Touch Button

Anti-drop Protection

5000+ Hours Life