The Enchanting Moon Lamp: A Levitating, Wireless Charging, Color-Changing Masterpiece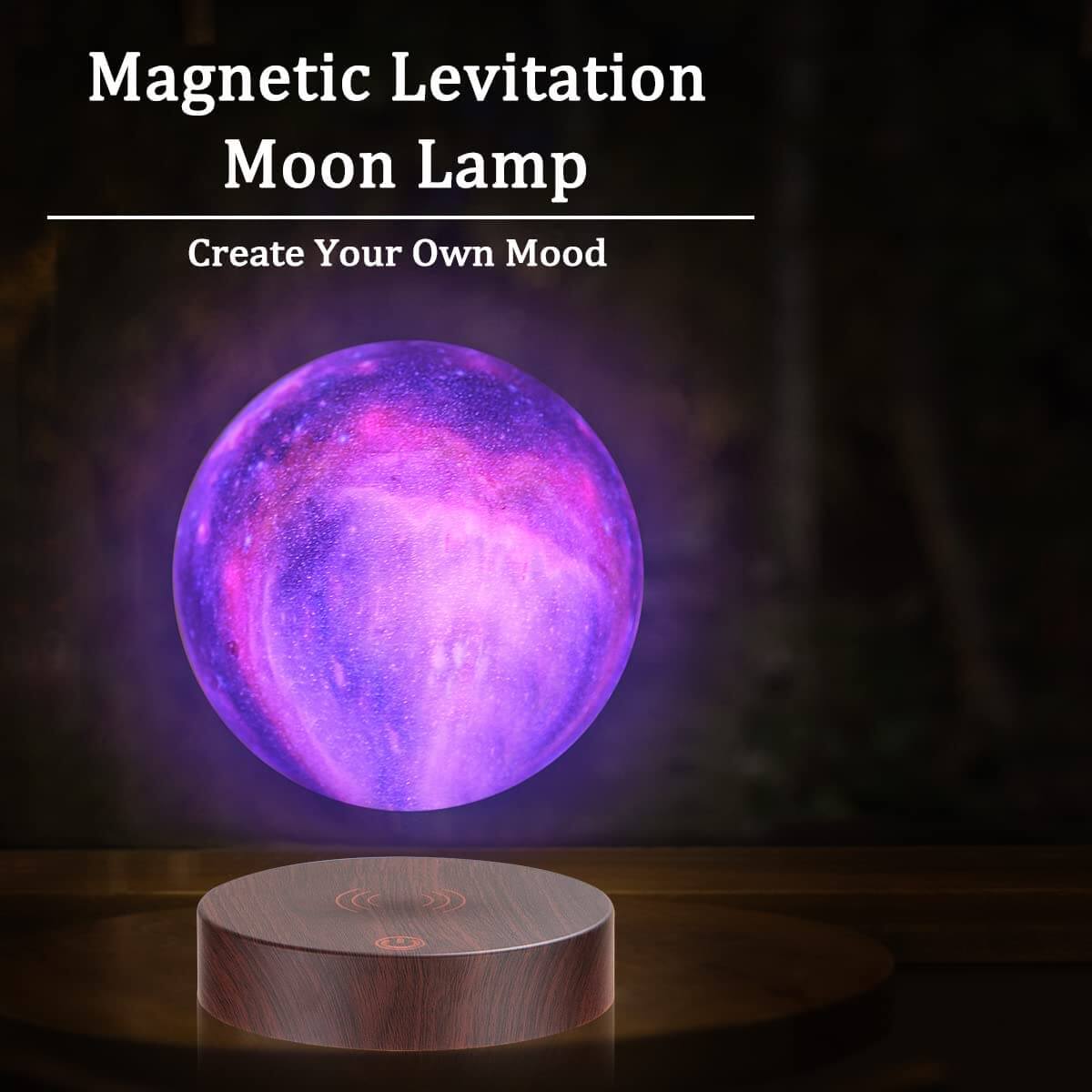 The Moon Lamp is a true masterpiece of modern design, combining advanced technology with timeless beauty. With its innovative levitation technology, the lamp defies gravity by constantly floating in mid-air and rotating effortlessly, creating a mesmerizing display that's sure to impress.
The Moon Lamp features wireless charging technology, so you can charge the lamp while it's floating, without any cords or wires to worry about. The touch control base below the lamp makes it easy to control the lamp's lighting. You can turn the LED lights inside the lamp on and off, or adjust the base light to your desired brightness.
The LED lights inside the lamp change gradually between 7 breathtaking colors, creating a dynamic, ever-changing display that's sure to captivate and enchant. Whether you're looking for a unique way to decorate your home, or searching for the perfect gift for a friend or family member, the Moon Lamp is sure to exceed your expectations.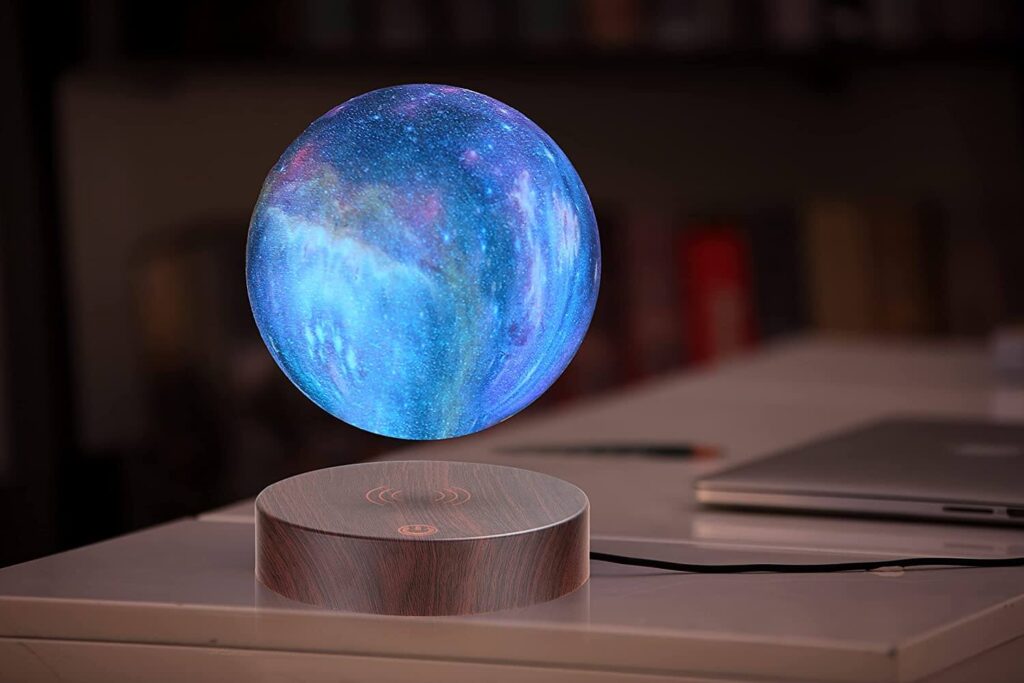 This lamp is the perfect choice for a wide variety of settings, from bedrooms and living rooms to dining rooms and offices. It's an ideal gift for holidays, birthdays, weddings, anniversaries, and other special occasions. The Moon Lamp will transform any space into a peaceful and calming oasis, creating a wonderful atmosphere beyond your wildest dreams.
In conclusion, if you're looking for a truly unique and innovative lighting solution that combines technology and beauty in equal measure, look no further than the Moon Lamp. With its levitation technology, wireless charging, and stunning LED lights, this lamp is the perfect choice for anyone who wants to add a touch of magic to their home or life.
POSITIVES
Easy to instal

Brightness

Giftable

Giftable