Enhance Your TV Experience with the Custom LED Strip Backlight Kit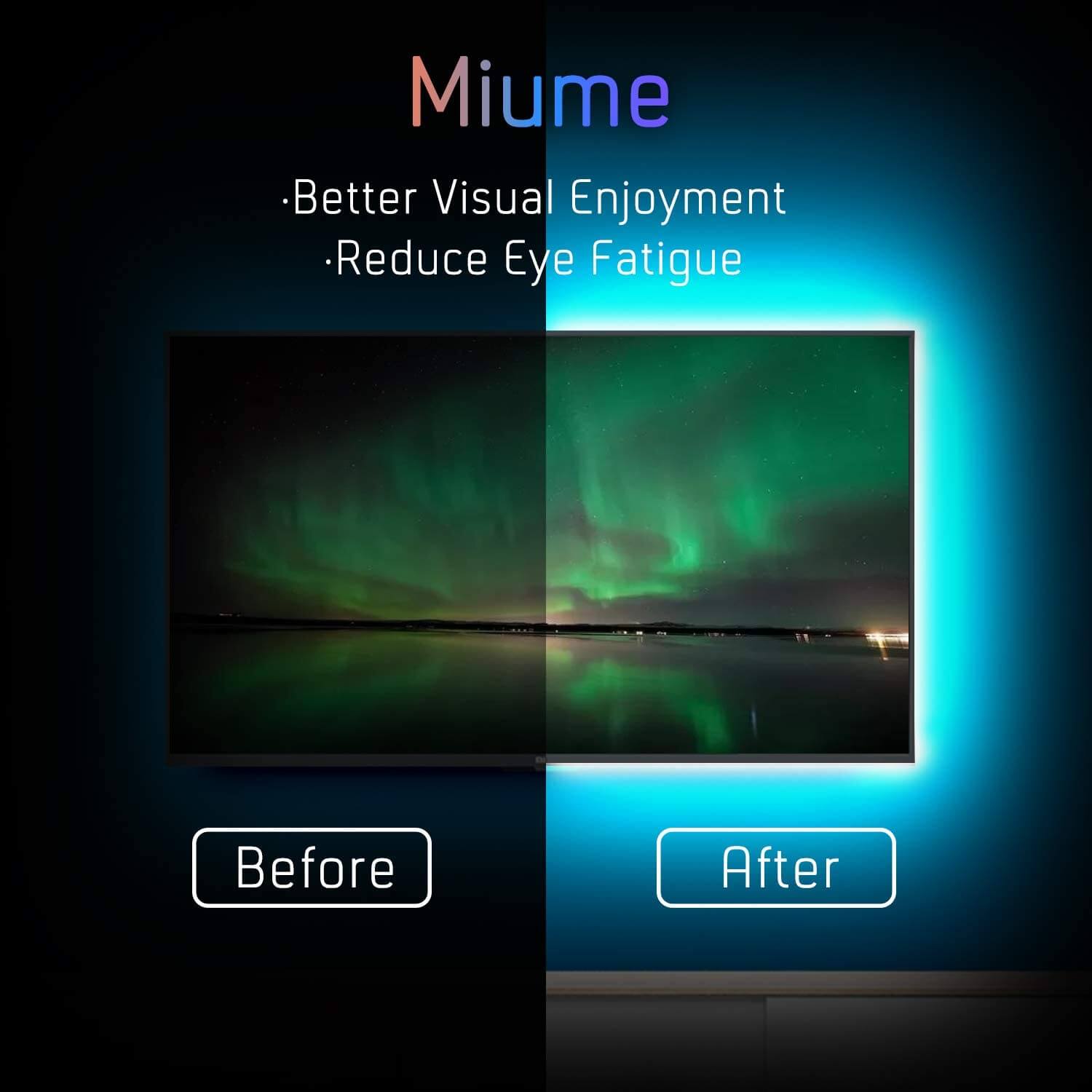 Introducing our Custom Version LED Strip Backlight, designed specifically for 70 to 82 inch TVs. The black LED strip can cover all 4 sides of your TV, providing a sleek and stylish look. The LED strip is USB powered and requires a 5V, 1A output, so be sure to check the USB output of your TV before purchasing.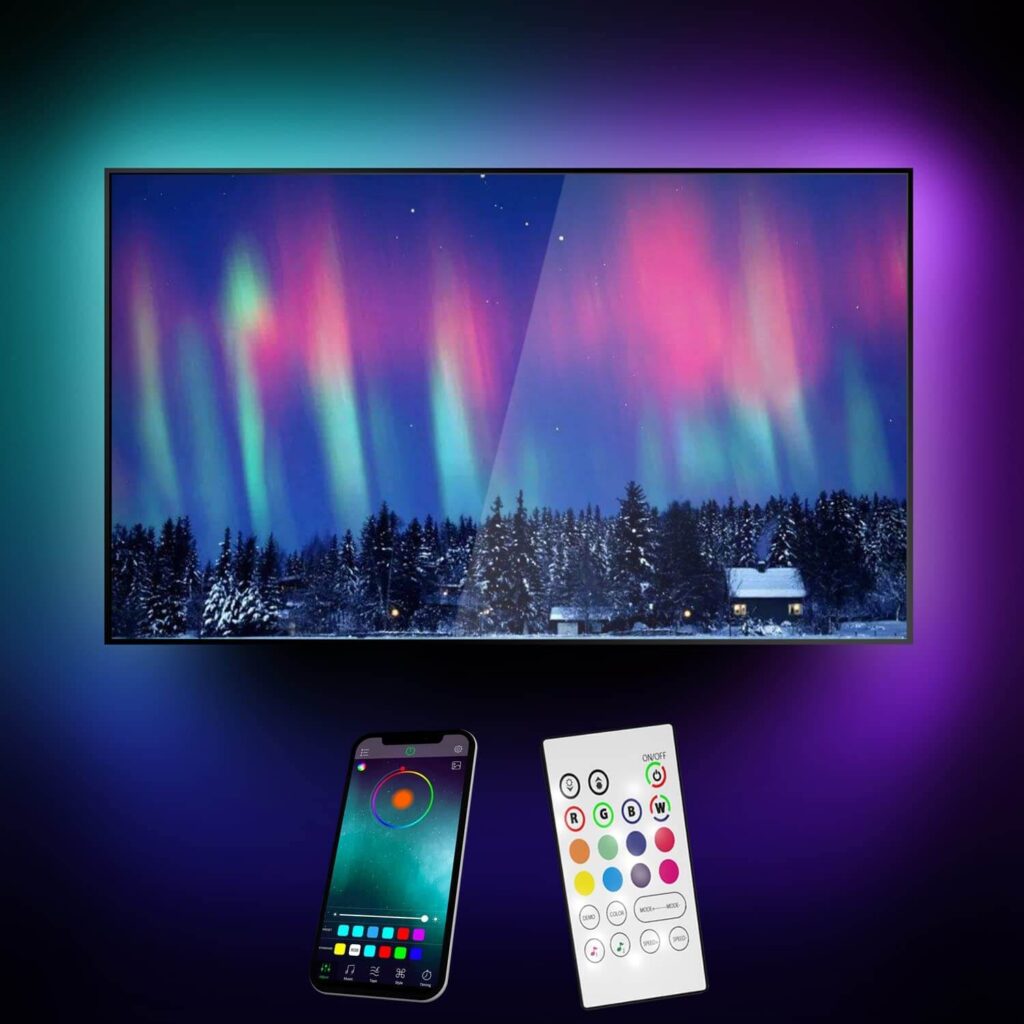 Transform your TV watching experience with this LED strip behind TV lighting kit. It helps reduce eye fatigue and ease eye strain, creating a more comfortable environment for long watch sessions and gaming.
Our LED strip comes with a new and updated wireless remote, offering 360 degree control with a range of 60ft. With 17 different colors, including 5000K white, and 16 brightness and speed levels, you can easily customize your lighting to your preference. The remote also includes 38 fade modes and a paired mode function, making it even easier to use.
The "S" shaped LED strips, which measure 18ft, are incredibly easy to install with their adhesive backing. Simply stick them around the back of your TV and control them using the wireless remote.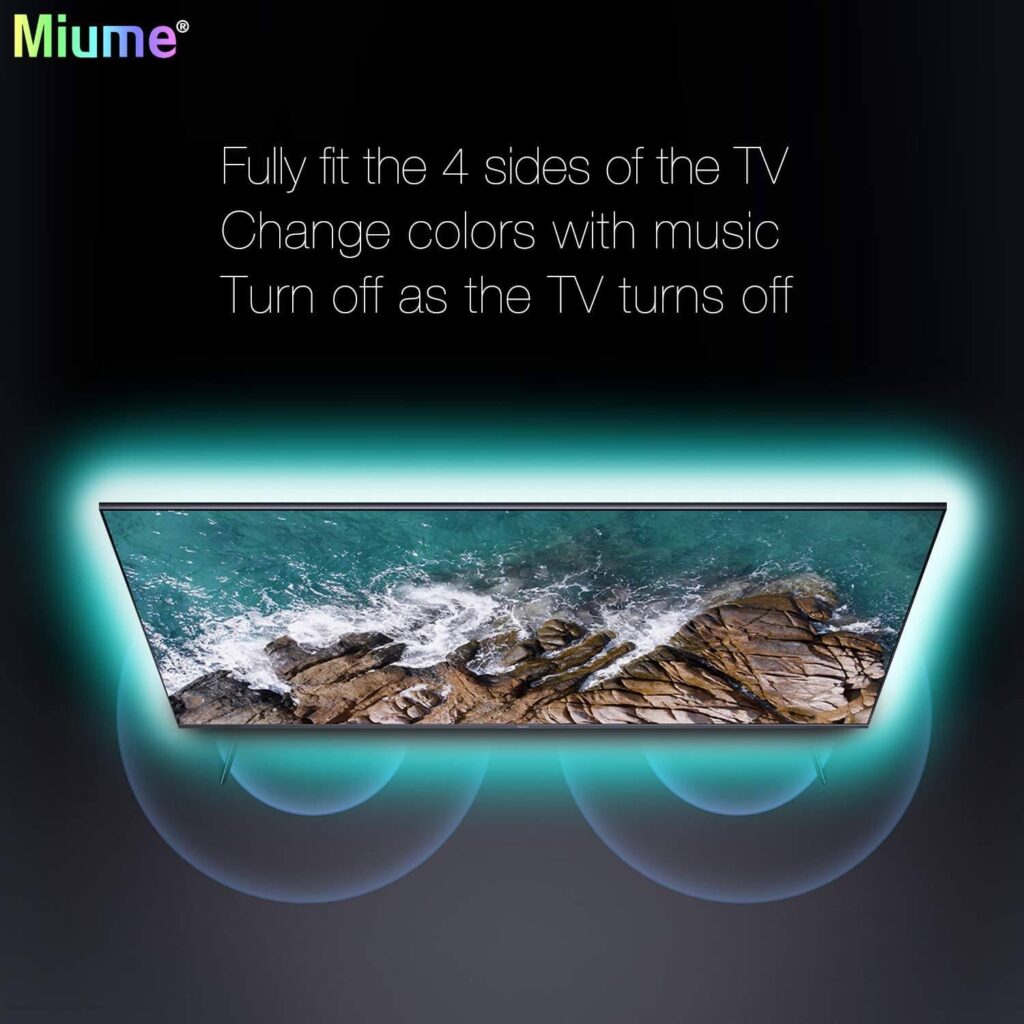 We stand behind our product with a 1-year warranty, including 30 days for money back and 365 days for replacements. If you need any help, our customer service team is always available to assist you, and will respond within 24 hours. Upgrade your TV watching experience with our Custom Version LED Strip Backlight.
POSITIVES
Easy to install

Adhesion

Remote Control

Brightness