Luminase: The Magnetic LED Wall Sconce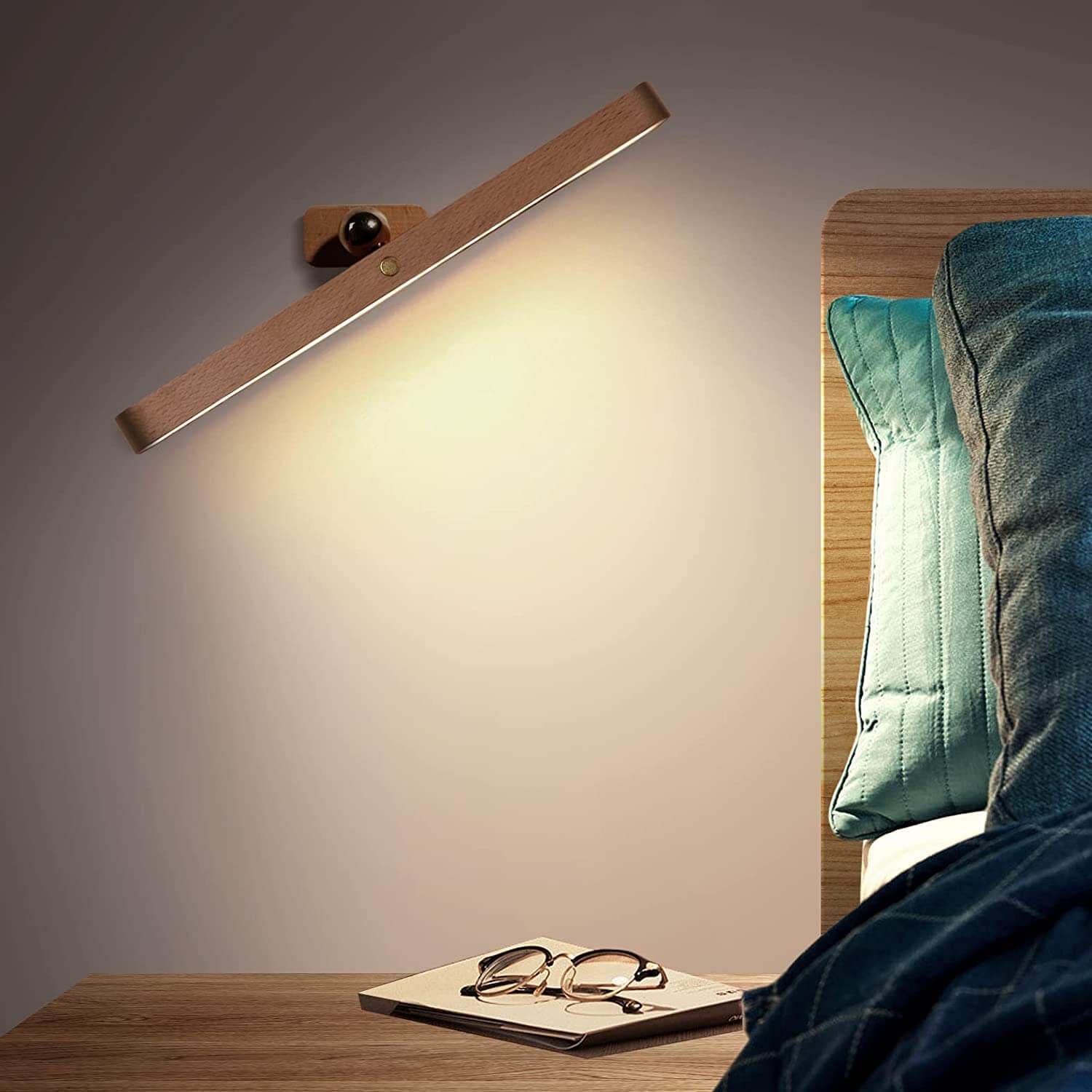 The battery-operated wall sconce is a high-end lighting option created to offer the best lighting possible in any circumstance. The sconce is both fashionable and robust because it is made of top-notch solid wood and plexiglass. With its mellow, non-dazzling light, the 4000k natural light source is ideal for usage in a range of contexts. The frosted lampshade contributes to pleasant lighting and offers good homogeneity for a welcoming and warm environment.
This wall sconce's magnetic connection design is one of its most important characteristics. It is simple to attach the lamp to any metal surface because the lamp's base and body are magnetically connected. Because of its adaptability, the wall sconce is the perfect lighting option for cabinet illumination, emergency lighting, makeup lighting, and reading lighting. The supplied metal plate and 3M sticky tape make it simple to mount the wall sconce to a metal or non-metal surface, simplifying installation.
The flexibility of this wall sconce to rotate 360 degrees is another fantastic feature. You may effortlessly change the wall lamp's angle using a magnetic ball. This ease of use makes it ideal for use as a reading light or makeup light because you can customize the lighting to meet your specific requirements.
You may select the ideal lighting for your needs using the wall sconce's dimmable touch switch, which has three brightness levels. To turn the light on or off or to change the brightness, long-press the switch. Depending on the scene you're in, you can set the brightness anywhere between 0% and 100%.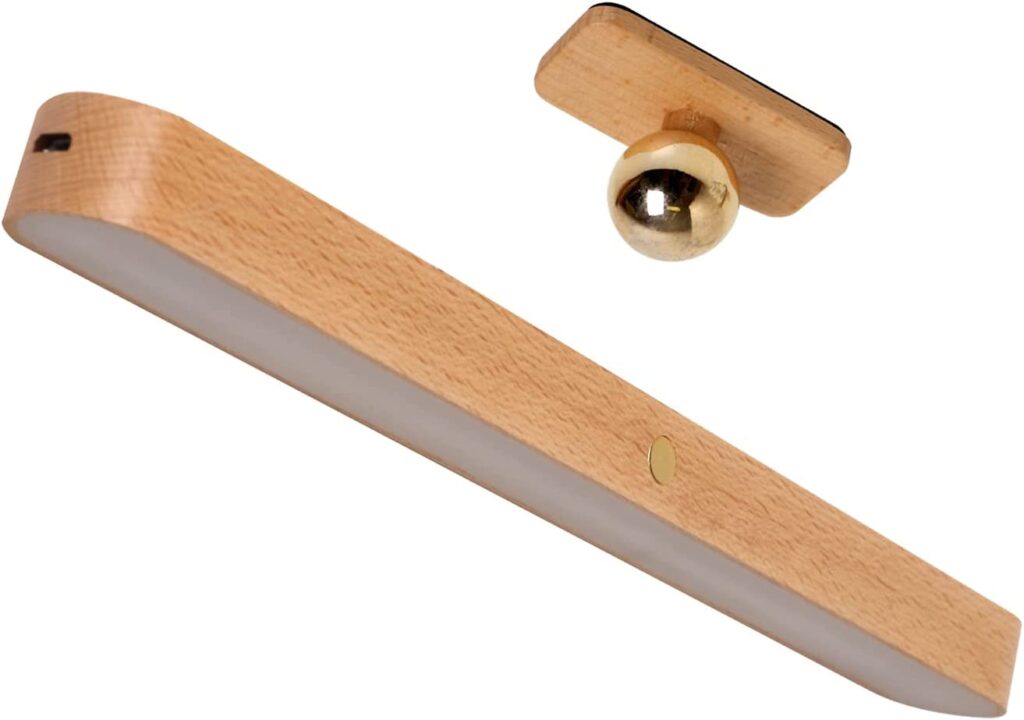 Finally, the 800 mAh internal battery and USB charging connector enable the wall sconce to be recharged and extend its lifespan. As a result, you won't need to bother about regularly changing the batteries, and the wall sconce will always be ready for use.
POSITIVES
High Brightness

Good Battery life

Easy to instal

flexible

3 Light settings