Essential Gadgets to help you stay productive when working from home.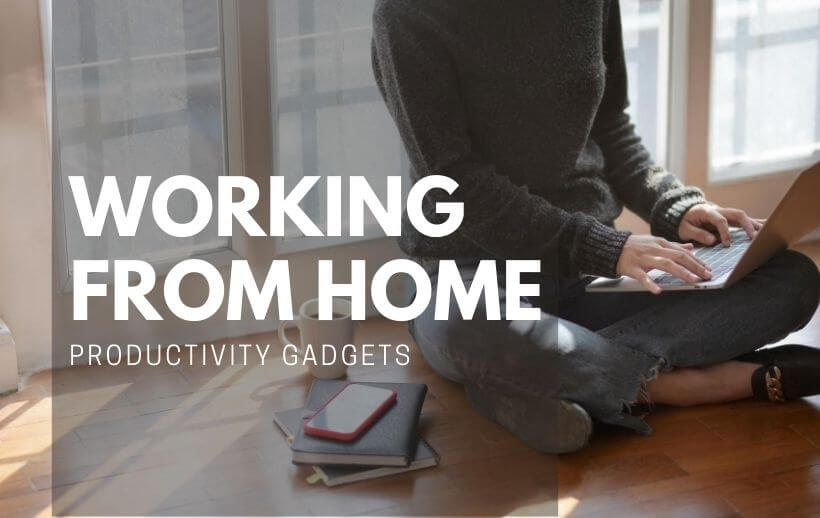 most of us at some point in time we will find ourselves working from home for different reasons like sickness, pandemics (COVID-19), self-employed making $$ from home and so on.
with that our primary goal is to be as productive as possible, and that can be achieved following different guidelines, in this article we will see a list of essential gadgets that will help you stay productive while working from home.
How can I work well from home?
here is a quick list to boost your productivity when working from home
1. Planning: always plan your day ahead of time, define your tasks and what you will do.
2. Understand your tooling: you should have a great understanding of every tool that you will use.
3. Eliminate distraction: try to set a workstation in a place that will guarantee a distraction-free environment.
find more on Forbes article "how to succeed at working from home"
Chair and Desk – comfortable sit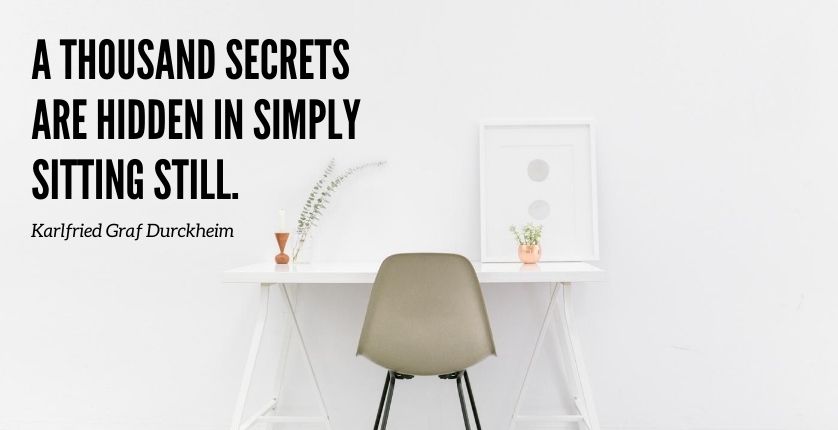 the first thing that comes to mind when thinking about working from home is "where I will sit?". because let's be honest, laying around and sitting in the kitchen table is not a good act. what you should have is a clean desk setup. am not saying a fancy expensive setup (that we all wish we have) but a bare minimum. a nice tall table with a comfortable chair.
so what should I do?
first, let's talk about the desk.
as I said, always go with the large desk that will hold all your gadgets, paperwork, and kid's toys. I find that the best measurement when it comes to desks is 150 cm X 60 cm, for the height, it depends on your body size and the chair size, the bigger you are the more room you need for yourself the same goes for the chair, but you can go with a flexible option a desk with adjustable height (those are the more trending right now).
here you will find our guide on choosing the right desk that will suit your needs.
=> The ultimate Desk Buying Guide
what about chairs?
I think that the most important part of every desk setup is choosing the right chair because choosing a bad one can cause serious health problems.
and it tricky to find the right one there is a lot of sizes and models each for a specific use case, there are one suitable for long sitting scenarios and ones for gaming and the list goes on.
we have set a complete guide that you can follow to help you make a decision when buying one, you can find it here.
=> The ultimate Desk Chair Buying Guide
Routers – fast internet connection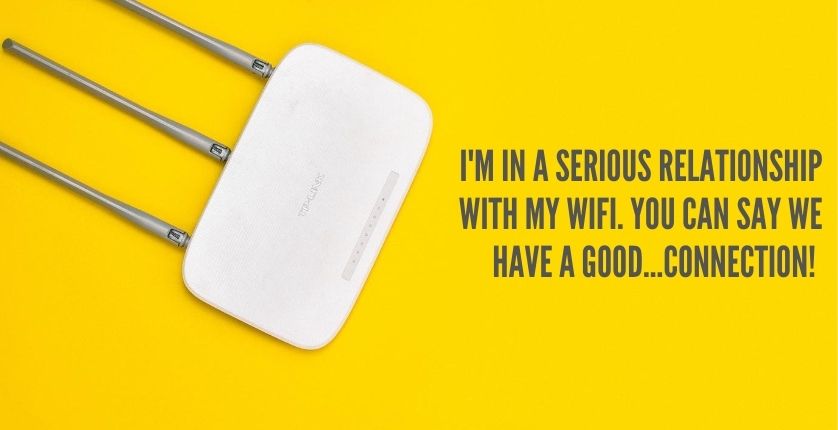 think of routers as the roads that will drive the internet to your gadgets, the better the road is the fast you will get (taken into consideration the speed limits). you may think that any router can get the job done but that not true at all. I know some friends they suffered slow internet connection just because they owned malle-performing routers.
so what to consider when thinking of buying one?
your internet connection: depending on the kind of the subscription you have with your provider, they will provide different connection speeds, so your router should be able to handle that speed.
your home size: if you have a small home to medium most modern routers can handle distributing internet connection in a wide range. but if you have a big house you want to consider adding access points to help with the distribution of the internet connection
router technology: there are 2 standards 802.11n and 802.11ac which is the newest one. base on your needs and your device's capabilities you will choose one.
you can learn more in this video from CNET
Speakers – listen clearly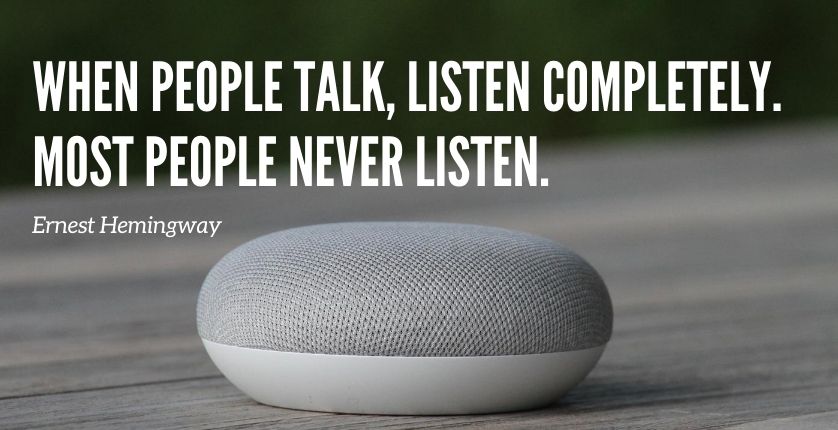 depending on the type of your use case, you will choose the speaker that will fit your needs, and it may be tricky to find the best one at the beginning, with a wide range of the available options, starting from louder hight performance, to cheap get the job done kind of speakers.
so as I said it all depends on the type of work, and the use case of the speaker, you may go with just small conference speakers to answer your calls or medium desktop speakers to edit your music and videos sounds.
=> The ultimate Speaker Buying Guide
Webcams – clean picture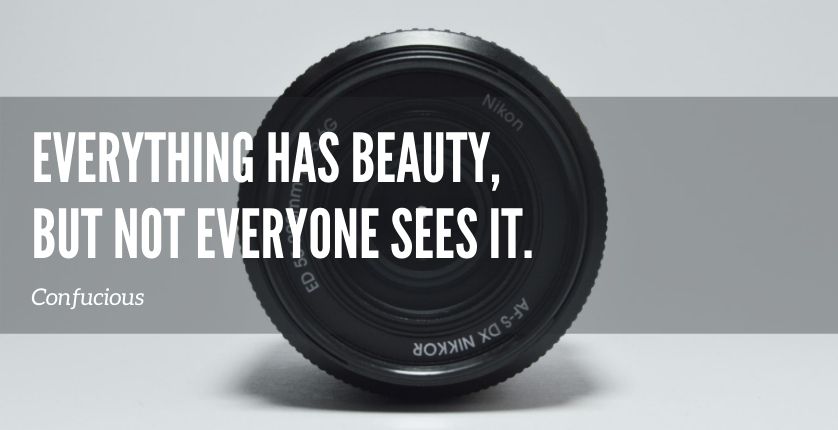 if your job required online meetings, webcams will be one of the most important gadgets on your desk.
so it obvious that you need to choose one that will get the job done, to help you with finding one here are some tips:
Resolution and Frame Rate: most of the webcams are now are 1080p in resolution, in most cases that enough. but if you need sharp images you may consider 4K, but in most cases, 1080p can get the job done.
the frame rate also affects how smooth your video looks in most cases 60fps is your go-to
Lenses, Exposure & Auto-focus: The lens determines how much light arrives at the sensors, and auto-focus will adjust them to make sure you're clear at any distance from the camera.
here you will find our complete guide on how to buy a webcam.
=> The ultimate Webcams Buying Guide
Lamps – clear vision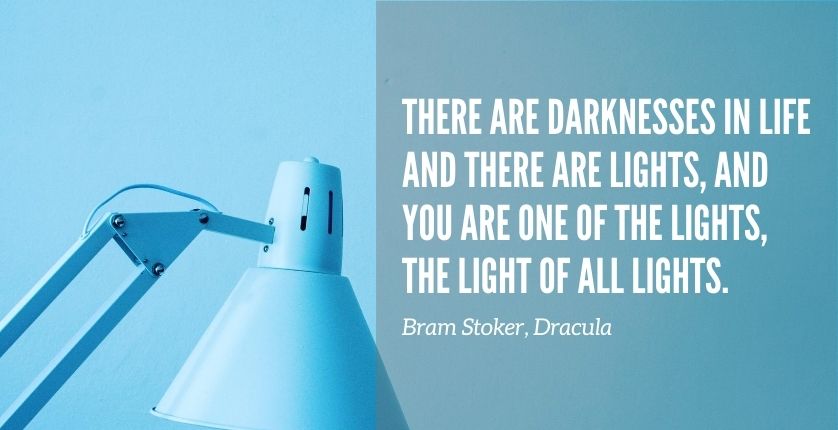 if you work at night, or your job requires night work, having a lamp will be a must-have gadget. it may seem easy to just go to the store and pick one. but it not, there is a lot into it. so what to look for?
Lamp design: you need to consider the shape, materials, and the design of the lamp that will fit your desk.
Features: a lot of desk lamps offer a set of useful features that you can benefit from, for example, wireless charging or USB charger, touch control, lighting adjustments, and more.
Bulb Type: The type of bulb you choose will reflect the type of light output on the desk.
Power Type: there are lamps with a cord that will plug straight into a regular wall jack. or to your USB ports. maybe you will consider a lamp with a battery.
if you are thinking about buying one you may consider having a look into our guide for buying a desk lamp.
=> The ultimate Desk Lamps Buying Guide
Chargers – power them all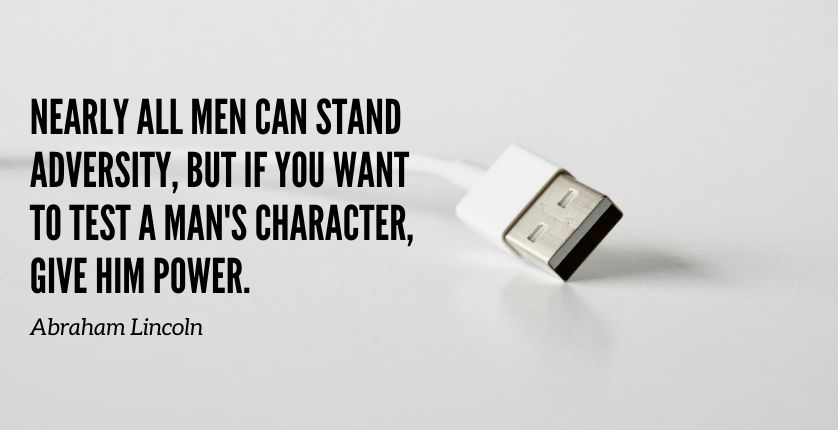 we start buying gadgets and put them on the desk and just plug to any place until we end up with a lot of useless chargers and great cable mess. so what should we do? for me, I think any desk should have only one charger and great cable management.
we have made a full guide on how to do cable management, where we talked about a simple solution to organize your cables and we also talked about chargers, so check that out.
Monitors – colors speak's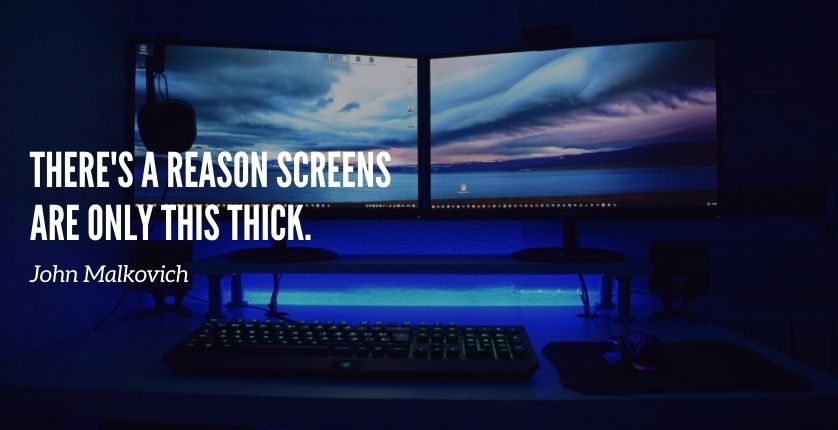 Monitors are the beasts of desks and the face of your computer.
they are used for all kinds of tasks, from simply browsing the web to complex tasks like video editing and programming.
so you need the right monitor that will get the job done here is our quick checklist when buying one:
Panel technology: there 3 types of panels each with its own properties:

TN (Twisted Nematic): monitors with TN panels are the fastest and cheapest, due to poor image quality when viewing from a side angle.
IPS (Intrusion Prevention System): monitors with IPS panels have slightly faster response times and show color better than VA panels.
VA (Vertical Alignment): monitors with VA panels have the best contrast out of all other types.

Resolution: monitors resolution measured by the number of pixels the monitor has in a width X height format, we have Full HD / HD / 4K. the higher the better
Monitor Size: the size of the monitor will impact the resolution of it if you want a big monitor it should have a high resolution.
Refresh Rates: the number of image updates the monitor does per second which is measured in Hertz (HZ) is the refresh rate of the monitor, for general uses case 60Hz is enough, if you are considering gaming you need a higher refresh rate, the bigger the batter.
Response Times: is about the time the monitor takes to update each pixel, basically Shorter is better.
Curved or Not: this is a preference matter but there is a guideline regarding when you should consider buying a curved monitor, if you are considering 30 inches or more than you can go with a curved monitor less than that is not recommended.