Top 5 iPhone accessories for 2022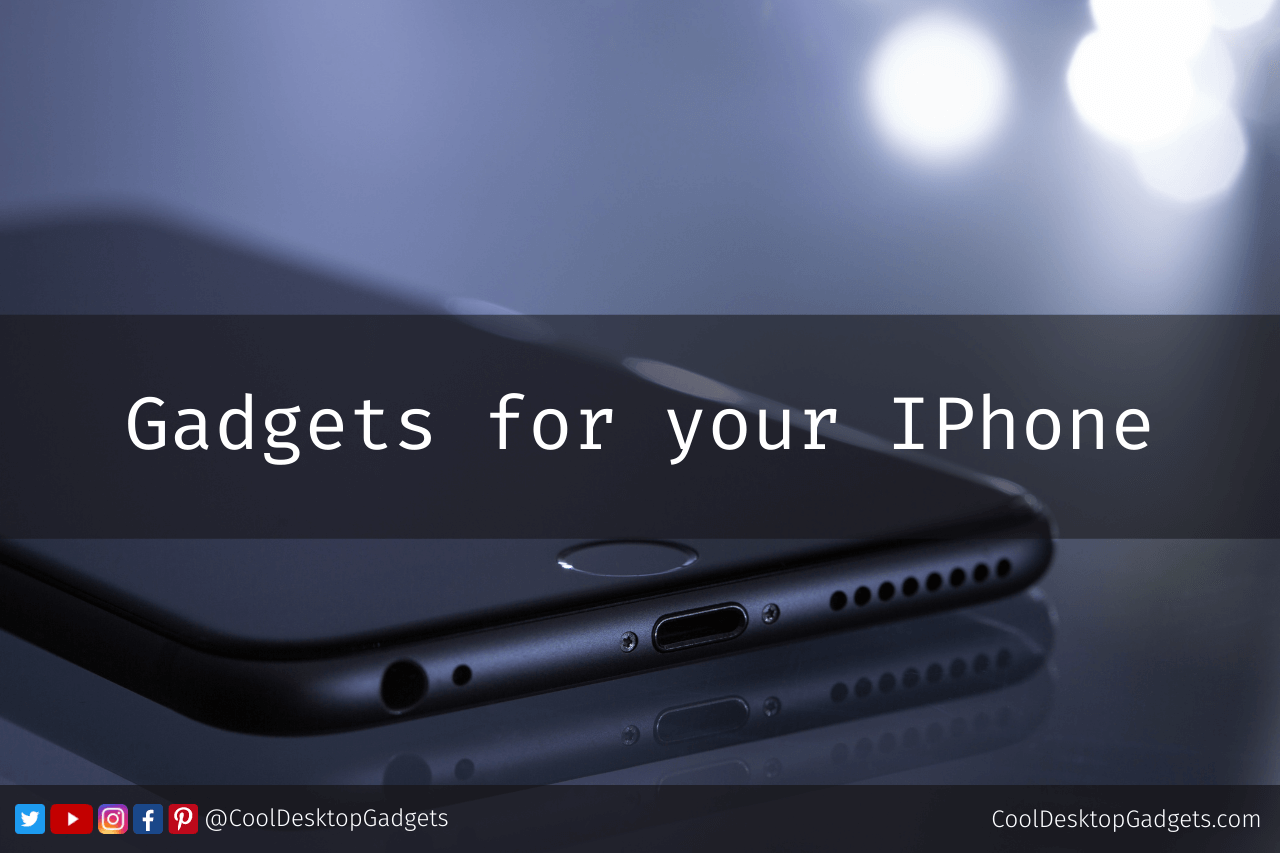 Phones are becoming day by day an essential part of our life, the time we spend on our phones is huge, there for choosing the right phone for your needs is a very important, and also the accessories are as important as phones such as headphones, AirPods, chargers, and many other things.
in this article, we have put a guide containing a compacted selection of the Top 5 coolest accessories that you can use with your iPhone for 2022.
Anker PowerPort Speed Plus Duo
Two ports and high speeds
Reasons to buy
Powerful charger with high-speed charging power.

2 charging ports.

Small Size compares to Apple charger.

Lightweight.

Works with iPhone, MacBook, iPad, and more.

+7000 positive rating on Amazon
a Universal High-Speed charger that can be used with almost all Apple products, with support for USB type C devices. with a 60W charging power and lightweight manufacturing. perfect for traveling and all-day carrying.
if you want to charge your iPhone, Laptops and all of your devices with one universal charger Anker has your back, this dual-port charger is perfect for all scenarios. and now as Apple has removed the charger from their packages, it is perfect to have a replacement that works with all of your devices.
IQbuds™ 2 MAX
Earbuds with powerful noise cancellation
Reasons to buy
Wireless Bluetooth Earbuds.

Advanced active noise cancellation.

Full control – block noise – focus mode and more.

Effective and customizable hearing enhancement.

Simple and light design.
IQbuds2 MAX allows you to customize how you hear your world and enjoy all the features of a high-end earbud including high fidelity sound and active noise cancellation.
perfect to have a great listing experience, this earbud gives you full control over the listening experience with powerful noise cancellation.
Wireless Charging Station
Top 1 wireless charging station
Reasons to buy
supports 12 different type of device

3 charging docs.

Small Size.

Lightweight.

+960 positive rating on Amazon
wireless charging stations are now becoming a common thing on top of every professional desk, while providing you with a huge range of devices supported you can also charge up to 3 devices at the same time.
this charging station will save you so much space and cable management, with the ability to charge multiple devices at one place, it saves you the time of looking for every charger for every device, so its a perfect match to your desk. get yours NOW! and save your self the headache of lost cables.
iWalk Small Portable Charger
Portable Charger
Reasons to buy
supports all Apple devices

Small Size.

Lightweight.

Portable item

+8305 positive rating on Amazon
the Upgraded built-in Lightning Cable : Supports thicker cases than last generation, no longer need to remove the case first to charge your iPhone. which makes it easy to use.
with a Size of a lipstick, not need a cord it's easy to slip in your pocket or your purse and when you need it you have a charger right then and there.
DJI Osmo Mobile 3 Combo
DJI
Reasons to buy
Comfortable & soft grip

Lightweight.

Portable item

+2145 positive rating on Amazon
This is a Capture Stabilized Handheld Footage it can be Folds down to save storage, this version comes with new Redesigned Handle and Ports with a comfortable grip that fits perfectly in palm, enabling to create without limitations.
best gadget for creators that loves to film everywhere, easy to control and use.
for more top 5 articles visit our top 5 page