The world's first Speaker with TURNTABLE system, WHAT ??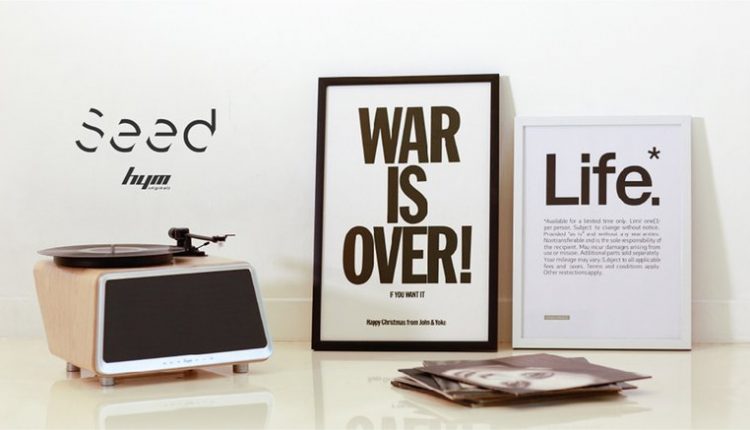 Speaker with TURNTABLE system:
Let's say that you're one of those people who likes to be classics, especially in the music world. and you want to have the beauty of the classic and power of future. all in one place.
Yeah this become possible now with "SEED" The world's first all-in-one turntable system. Speaker with TURNTABLE system that promise to give you the experience of the classic, the idea here is combining between a turntable and very powerful speakers to give you the best experience ever.
Seed is an all-in-one, multifunction turntable system that integrates excellent sound quality, high output and wireless streaming, in one simple setup.
Quality, power, volume, design and versatility — using high-end audio component and exclusive design, Seed brings all the finest qualities in one compact solution.


is Speaker with TURNTABLE system embedded with built-in amplifier, two 1" tweeter and two 4" woofer drivers, Seed is able to drive 70W output, and the dynamic range is increased by 20% more than full-range speakers. So from subtle gasps to grand orchestra performances, Seed presents all the details in the sound and immerses you completely in the music.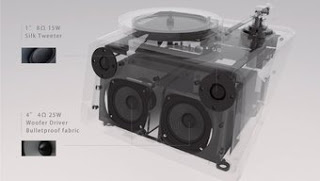 The frequency response of Seed is "flat", meaning it produces audio accurately to the original source. Also, to enrich the sound quality, we applied ballistic, Kevlar fiber to enhance deep bass response.
To maintain consistent, high quality sound performance while the audio gives high-volume and high-wattage output, Seed has designed an exclusive "Tri-Point" suspension system to hold the platter and tonearm steady, and keeps the stylus riding in the grooves to read the music accurately.
With intricate tuning, the suspension system supports the tonearm and the platter, balances relative motions and damps shock responses, so it effectively absorbs vibrations and filters out rumbles.
Careful arrangements of the tonearm and cartridge is vital to produce true-to-original analog sounds. We have gone through meticulous calibration of the overhang, spindle to pivot distance, effective tonearm length, inner/outer null points and offset angle, to reach a perfect balance, and achieve mere <= 0.08% peak distortion.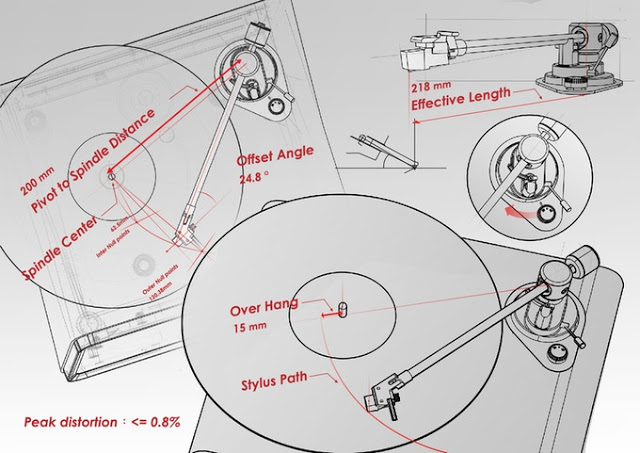 Seed is mounted with Audio Technica AT3600 Hi-Fi MM phono cartridge. To preserve the vinyl disc and ensure that the system reads the audio signals accurately, we applied eccentric counterweight anti-skate to keep the stylus sitting in the center of the groove, and prevent wearing out the record unevenly.