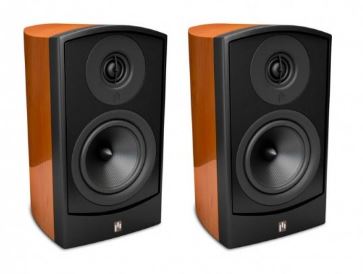 Hello everyone, and welcome back to another Cool Desktop Gadgets review, today we are going to check 5 of the best Speakers from Aperion Audio, that will rock your desktop. so let get started:
Aperion Audio Speakers:
Verus Grand Bookshelf Speaker Pair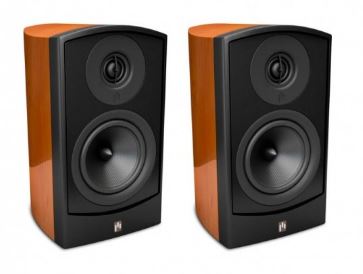 when i visit  Aperion Audio website looking for some speakers those really catch my eyes. the wood design they have is very attractive, so i check them out. there is a lot of Positive reviews on them and this is why i put the in the top of the list.
Specifications
Weight: 14.0 lbs

Frequency Response: (+/- 3dB) 59-20,000 Hz — (+/- 6dB) 54-22,000 Hz

Sensitivity: 87dB

Impedance: 6 Ohms

Recommended Power: 30-200 Watts

Tweeter: 1″ Custom Aperion ASR Tweeter

Woofer: 5″ Woven Kevlar Woofer with Aluminum Phase Plug

Woofer: 5″ Woven Kevlar Woofer with Aluminum Phase Plug

Enclosure Type: Anti-Resonant, Internally Braced, Rear Ported

Dimensions: 13″ H x 7.5″ W x 9″ D
Bravus II 12D Powered Subwoofer
here we are in the N°2 from the Bravus family the Bravus II 12D Powered Subwoofer, a nice looking with an amazing design and cool feathers. this speaker also has a really great amount of positive reviews.
Specifications
Weight: 62.0 lbs

Frequency Response: (+/-3dB) 22Hz – 350Hz — (+/-6dB) 19Hz – 350Hz

Amplifier Power: 650W RMS

Woofer: 12″ High-Excursion Aluminum Driver with Dual 12" Passive Radiators

Driver Configuration: Single Active, Dual Passive

Enclosure: Type Sealed and Internally Braced 1″ HDF

Dimensions: 17″ H x 15.5″ W x 15.5″ D (with feet attached)

Product Family: Bravus
Allaire Bluetooth Speaker Pair
if you are a withe color lover those are the right speakers for you. you know living with music is a way of life. Getting ready for the day, doing your chores, or cooking up a tasty meal wouldn't be the same without your favorite tunes setting the mood and nursing your mojo. Allaire speakers can help turn your house into a sonic utopia.
Specifications
Weight: 8.0 lbs

Frequency Response: (+/-3 dB) 60-25,000 Hz

Sample Rate: 16 bit / 44.1 khz

Wireless Band: Bluetooth 4.0

Recommended Power: 120V – 240V AC

Amplifier Power: 2 x 50watt

Tweeter: 1″ Dome

Woofer: 4″ Woven Fiberglass

Enclosure Type: Slot Ported, MDF

Dimensions: 8 5/8″ H x 6″ W x 6 3/4″ D
Intimus 5T Tower Speaker – Stealth Black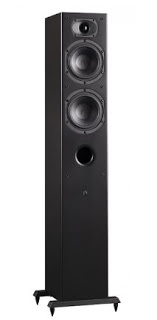 this speaker will be a nice tower to set near to your desktop to give you the power of sound. this speaker is from Intimus family and has a really great performance and the design you can judge your self.
Speaker Specifications:
Weight: 26.0 lbs
Frequency Response: (+/- 3dB) 55-20,000 Hz ~ (+/- 6dB) 45-22,000 Hz
Impedance: 6 Ohms
Sensitivity: 87 dB
Recommended Power: 50-200 Watts
Crossover: 60 Hz
Tweeter: 1″ Audiophile-Grade Silk-Dome Tweeter
Midrange: Dual 5.25″ Woven-Fiberglass Mid-Woofer
Driver Configuration: 2-Way
Enclosure Type: 18mm MDF – Front Ported
Dimensions: 37″ H x 6.3″ W x 8″ D (Foot Base 9.25″ W)
Product Family: Intimus
Verus Grand Center Channel Speaker
here is another speaker from Verus family and again with nice finish wood design. i am in love with this speakers with wood design i just love them. and this one is in my list favorite speakers.
Specifications
Weight: 39.0 lbs

Frequency Response: (+/- 3dB) 50-20,000 Hz — (+/- 6dB) 42-22,000 Hz

Impedance: 6 Ohms

Sensitivity: 87 dB

Recommended Power: 40-300 Watts

Tweeter: 1″ Custom Aperion ASR Tweeter

Midrange One: 4″ Woven Kevlar Woofer with Aluminum Phase Plug

Woofer: Two 6″ Woven Kevlar Woofers with PVC Dust Cap and Rubber Surrounds

Driver Configuration: 3-Way