Amazon Echo Dot: Why it is Worth Having / let's make your desktop Cooler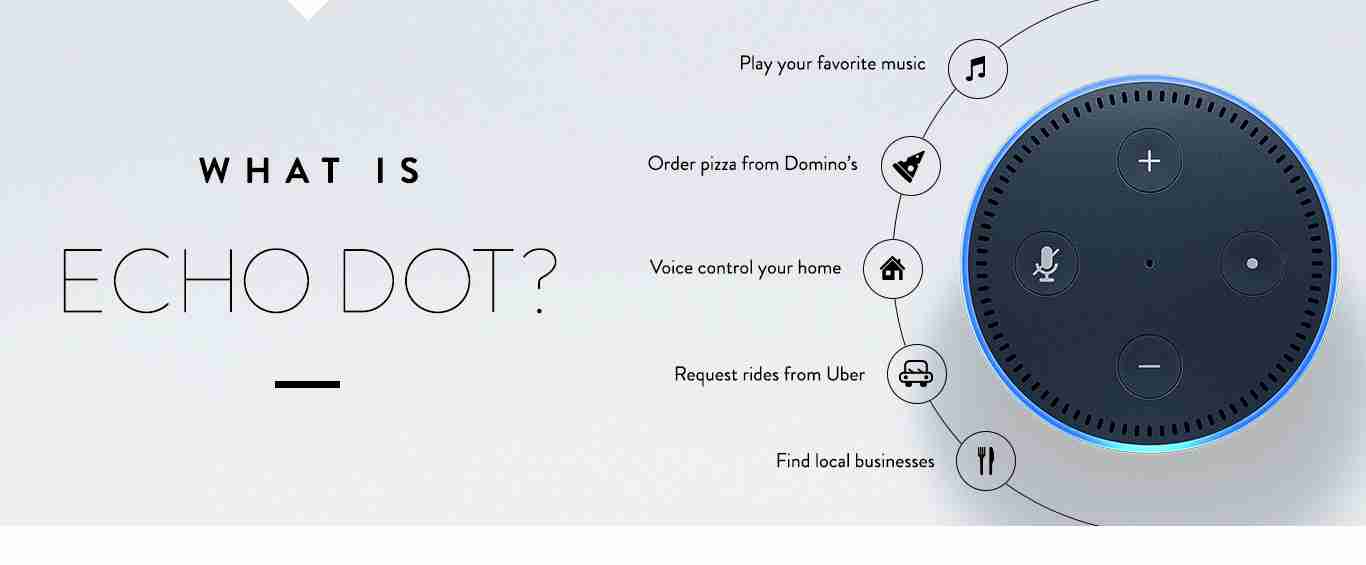 Amazon Echo Dot is probably the next coolest thing you can find on Amazon since it released the first generation. Amazon and developers are working to upgrade and add more devices and features to update Echo Dot and keep the momentum going after gaining popularity since it was first launched.
What is Echo Dot?
Echo Dot is a voice-controlled hands-free device that uses the same voice as Amazon Echo – Alexa. It is a cloud-based voice service that can adapt to your speech patterns, preferences, and vocabulary, the more you used it.
Just start by saying "Alexa" and it will respond instantly. It has a built-in speaker and can hear you from across the room. It is better if you have more than one Dot in your house. The closest device will recognize your voice through its ESP or Echo Spatial Perception feature and respond to you intelligently.
You can command it to play music, search the Internet for news and current events, set your timer, to order pizza, get you an Uber, and provide you with information instantly. Imagine the convenience of having one Dot in every room that works with your smart home devices and appliances.
You won't have to lift a finger to turn your lights on or off, control your house's thermostat, and even turn the TV on or off. How cool is that? You don't have to sweat the small stuff, literally.
Some command samples:
"Alexa, dim my living room lights.
"Alexa, shuffle my favorite playlists."
"Alexa, request a ride from Uber."
Echo Dot first Generation vs. the second Generation
Of course, in almost everything, the first generation is the prototype of the product. It was the original framework and designed with remarkable features. Both support hands-free voice commands, a built-in speaker, option to connect to external speakers via Bluetooth or the 3.55mm cable that comes with it, and more. Only, the second generation is a little bit of an improved version. What are the differences between the first and second generation?
Changes in Hardware
Amazon didn't make any huge change from the first to the second generation in terms of its hardware design. Although the second one has a glossier finish and the volume buttons are placed on top instead of the rotating dial of the first generation. The rear indicator light of the first generation has been removed in the second generation, which probably played a big part in lowering its price. It is also a little bit smaller with a more curved edge and is available in White Pear color.

 Voice Recognition
According to reviews from users around the world, the technology and convenience Echo Dot brings since it was first launched are undoubtedly amazing. But the first Echo Dot's voice recognition is a little bit patchy compared to the improved second generation Echo Dot.
The second generation's enhanced features include far-field voice recognition with seven microphones to ensure that it will never miss any of your commands from across the room. Although some users are experiencing some changes with the commands that they have to experiment with different phrasing to find one that works, they still love this improved voice accuracy of the second generation.

Echo Spatial Perception (ESP)
The second generation of Echo Dot features a smart ESP property, which means, that if you own more than one Echo Dot at home, only the one closest to you will respond to your command.
However, for those who own the first generation, this feature is also available once you updated your device's software.

Affordability and Availability
Amazon realized their first mistake when they only made the first generation Echo Dot available for those who have Fire TV, Echo or Tap. Today, the second generation of Echo Dot can be purchased through the Amazon website for everyone to buy.
As for the price, ironically, the second generation was way cheaper than when the first generation of Echo Dot was first launched. The price of the first generation was $89.99 while the second one is only $49.99. Also, Amazon encourages people to buy more than one Echo Dot second generation by offering a promotion.
The changes mentioned above are just minor ones. If you own the first generation and thinking about upgrading, consider the differences and if it is worth it. The second generation is almost the same as the first one. But if you haven't bought one already, you are missing out! It is a great technology that is worth your money and can certainly enhance your everyday living.