Desk Setup N°1 , The Simple Setup.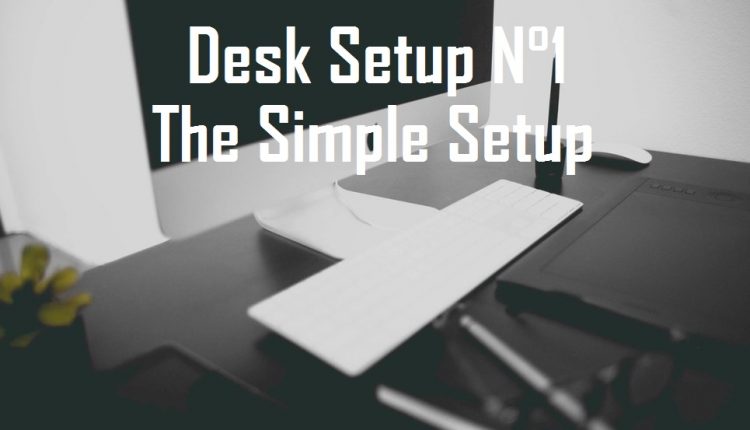 Hello My friends and welcome again to a new post series in this series we will be talking about some ideas of Desk Setup to help you design your next desk.
for this Article we will be looking into the simple desk setup . for this you don't need to be creative in you design, because just by using some simple steps you will be able to establish your desk. So let Get Started:
1- First the Desk:

The first Component in this is the desk here we will need a Desk in a simple form with a simple design in a White Color. here an example: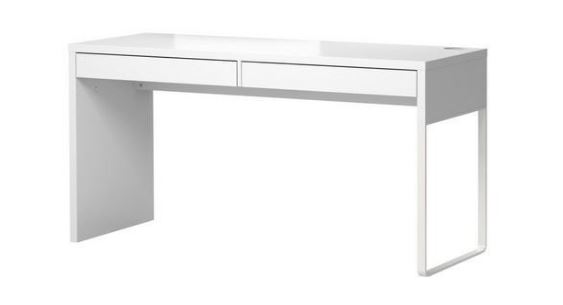 you can find this example on amazon to see the dimensions: Click Here.
and here is a Link to see more Desk examples on amazon: Click Here.
and here is another list on IKEA : Click Here.
or you can build it yourself if you know some carpentry tricks, and by this you will build your own design, with your own idea.
try to get a simple desk design, and don't get a desk with huge dimensions, depending on your room or work space you will find the perfect sizes.
2- The Computer :

actually not the hole computer is important , only the monitor is the important part here. and choosing one is not that difficult, depending on your budget, you can go with any mark you want . only focus on the size. the more bigger the screen is the more good it will be. but don't go crazy :p . the perfect size will be 42″ – 49″ .
Here is a Category on our website were we review the computer monitors.
here is an example: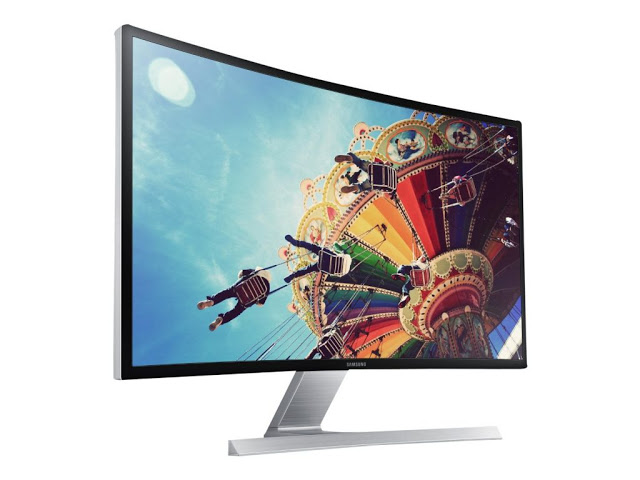 you can find it on amazon here.
3- the Speakers:

Speakers are the important deal here, because they're give the desk the finale look. so how to choose the right Speakers for you?
this will be determined with the type of use. For example if you are a musician you will need a high quality speakers.
assuming that you only need them for basic work and any good Speakers are right for you.
check our Speakers Category to find some good Speakers for you.
now what type of Speakers will match your Desk?
Focus on the size, don't get a big speakers a medium size is perfect, and the color, if your desk setup is white than go with the white color here is an example: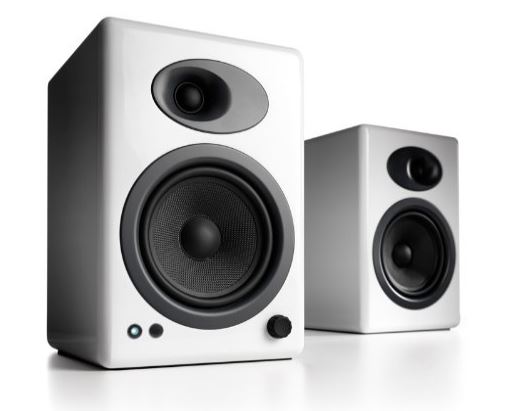 check them on amazon here.
4- The chair:

the chair is one of the important component in your setup, here am only going to say that you need to respect the color that you build with your design. if you go with white your chair need to be white too. or in a color that match the color that you choose.
and one more thing, don't forget to choose a chair with a simple and clean design here is an example: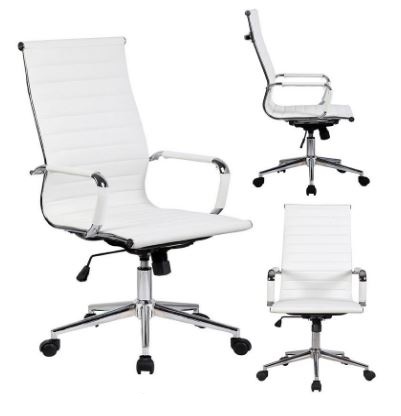 here you will find it on amazon.
and here is a list to choose from: Click here.
5- the Final step:

Now the last thing to do is that we need to add a Keyboard and a mouse. those two should be wireless and with a clean design, and respect the color of your desk setup.
and if you can add a desk organizer will be great to collect your pens, pencils and other stuff in it.
i hope you like this article if you do don't forget to comment, and thanks for your time. See you in another Post 🙂