Touchjet Pond Review, Now you can write on your desktop!!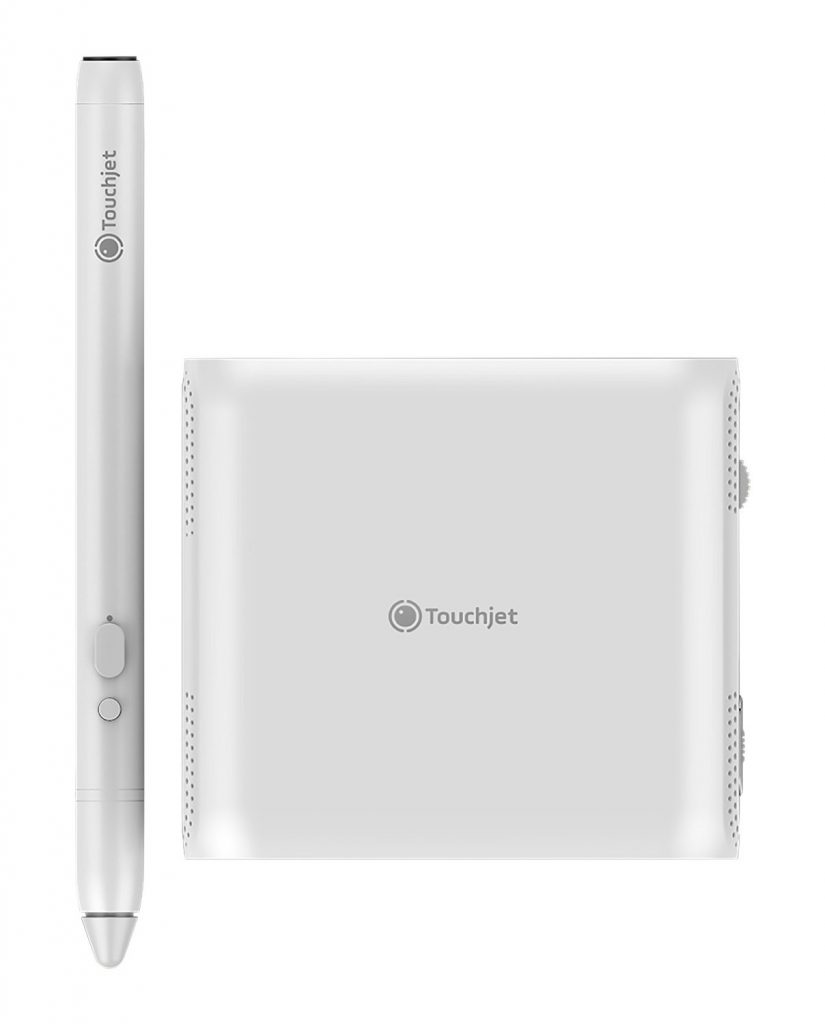 hello Everyone, and welcome to another Review ( Touchjet Pond Review) , today we have something pretty cool, i think you will like it. what if you can write on your desktop? taking a pen and start writing seems cool doesn't it.
Touchjet Pond is a projector that project an image on any surface you want ( your desktop surface for example) and then you can take the pen that comes with the gadget and using it to write or do anything you want.
the device use some type of technology that make the pen is your input, is the same us using your finger on a tablet, so when you are using the pen the projector (Touchjet Pond) detect the pen movement and clicks and translate it into actions that you have order with the pen and you see it on the projected image.
The technical detail of Touchjet Pond: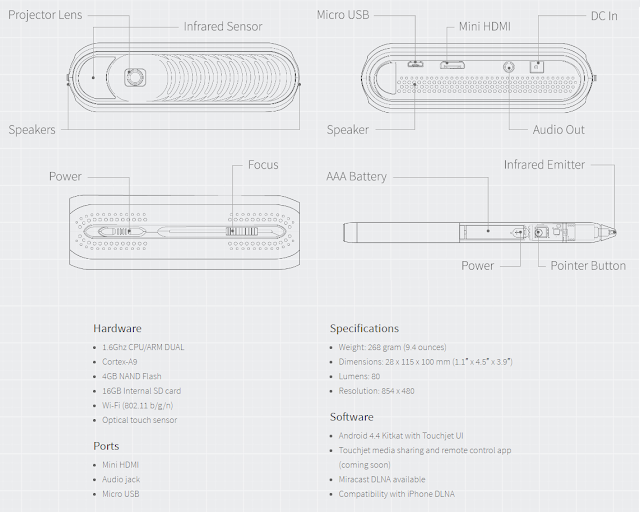 Touchjet Pond is running on Android 4.4 Kitkat with Touchjet UI, with an image resolution up to 1080p , and here is some Features of the product:

Easy to install and has Play Store, you can get any app on it, is simple as having an android tablet. you can enjoy streaming videos and even more thing.
Built-In Wifi – Along with a Bluetooth interface, allows simple connectivity to all your devices.
Setting up the projector is as simple as taking it out of your pocket, turning it on, and tapping on a few dots to calibrate.

Now you can get out, travel or go anywhere without being worried about your TV. take Touchjet Pond put it in your pocket and enjoy the power of streaming.