Review Xiaomi MJTD01YL Smart LED Desk Lamp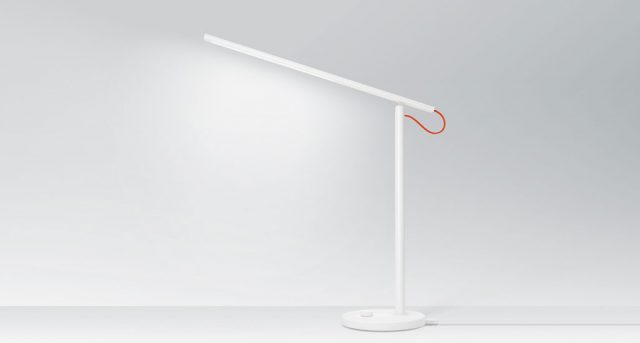 topic : Review Xiaomi MJTD01YL Smart LED Desk Lamp.
Are you My friend looking for the amazing and and coolest Lamp for your desktop? So don't look anymore cause i found the best in the market right now and bring it to you it the new Xiaomi Lamp " Xiaomi MJTD01YL Smart LED Desk Lamp ", Let get into it and see why it is that good:
1- The Design:

I want to start with the design because is the hole idea here i don't know if i see a good looking lamp before that compare to this one. For me it the most beautiful lamp in the market right now.
tell me now how cool is that?
The lamp in the opened position (with the led bar horizontal) has a max length of 45 cm, is 45 cm high and the circular base has a diameter of 15 cm.
On the bottom of the base there is a sticker with model number, data and 4 large anti slip pads.
The maximum opening angle is more or less 135°.
The lamp can be used also when is in the closed position, giving a more diffuse light and working like a courtesy light.
2- Performance:
the lamp work with LED, it give a very cool bright & yellow lighting, to control the lamp is very easy, it has a simple user interface built in, a simple and cool knob that you can use to control it .
Press the knob to turn the lamp on, press it again to turn the lamp off.
When the lamp is on, rotate the knob clockwise to increase the brightness, and counterclockwise to decrease the brightness.
When the lamp is on, keep pressed the knob and turn it clockwise to move the tint toward higher color temperature (AKA Cool White), turn it counterclockwise to move the tint toward lower color temperature (AKA Warm White).
According to Xiaomi, every small turn of the knob will change the output setting by 1% (output) or 1K (temperature), thus they call it a stepless regulation.
If this is true, it means that to change from 2700 to 6500K you will need 3800°, so more than 10×360° complete turns of the knob… If I have not misunderstood it.
if you find this very boring use the lamp APP, you can control it very easily using the app.
the app give you more features like changing the mode of lighting like using the reading mode the PC mode … etc, you can control the timing and a lot of things.