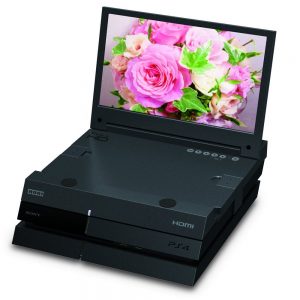 Hello Everyone, how are you? i hope you're doing good …
So today i have something very very interesting for PlayStation 4 owners, that will make your gaming experience even more good.
As we know PlayStation 4 needs a monitor, you can use a big TV or a simple monitor , but what if i told you there is a monitor for PlayStation 4 that you can use it were ever you want and carry it with you every day, Yes it seems interesting doesn't it?
Ok it called HORI Full HD Monitor for PlayStation 4:
it a Monitor for PlayStation 4 that you can stick it to ps4 and had a portable mode. it Keeps the big screens away and bring the fun to the party.