HP Sprocket Portable Photo Printer Review, The new next level Printer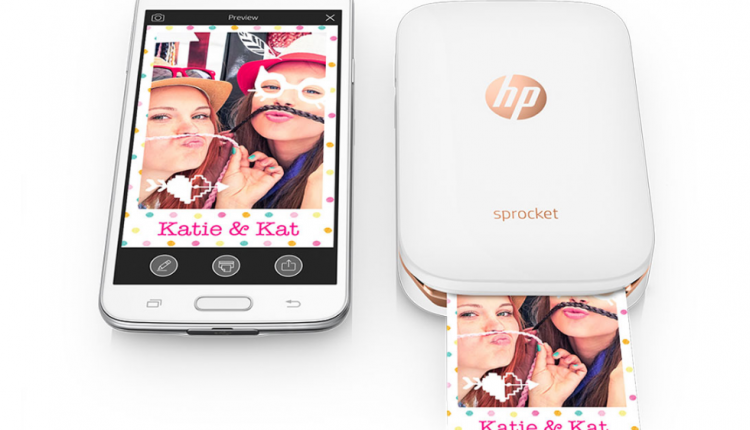 Topic : HP Sprocket Portable Photo Printer Review.
Hello My Friends today we are going to talk about something very cool that will take your sharing experience to the next level. NOW you can share your moment in real life, Move from Digital to physical. Now With HP Sprocket you can do it in in seconds.
HP Sprocket Portable Photo Printer Review
So How it work?
Basically there is three steps to do:
1. download the App, the app is available on Play Store and App Store. and it very easy to use.
2. Power Up the printer and connect it to your device via bluetooth
3. Load the printer with photo paper, Choose your image and click print
The User Guide Cover all steps in details. The printer use a new printing technology, this mean there is no need for ink anymore, just put the papers in and watch the magic happen. Here is a simple Overview:
For images they give you three option to choose from:
1. you can choose images from your device
2. take a picture.
3. Or Choose a picture from your social websites : Facebook , Instagram …
the printer will print images in 2×3″ photo paper, with high image quality.
Feathers :

Print speed: Up to 40 seconds.
Connectivity: Bluetooth 3.0.
Color: White & Black.
Width x Depth x Height: 4.53 x 2.95 x 0.87 inches.
Weight: 0.379 lb
Requires HP ZINK Sticky-Backed Photo Paper and HP Sprocket App for use
Requires: => Android: 4.4 and higher => iOS: 8.0 and higher.
I think Hp did a really great job here, the the device is very good, works very well, and it possible to became a part of every human gadgets.
Here is a full review and printer in action from Unbox Therapy:
Specs
Printing Technology : Inkjet
Brand : HP Sprocket
Connectivity Technology : Bluetooth
Connectivity Technology : Bluetooth
Connectivity Technology : Bluetooth
Color : White